Southern Living and "Made in the South"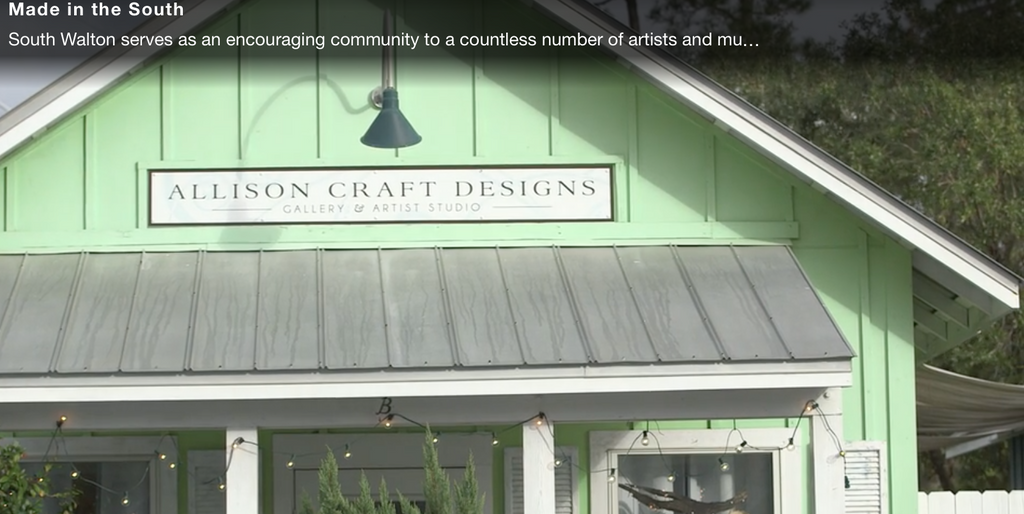 Southern Living Magazine featuring Allison Craft Designs
Allison Craft Designs loves being a part of South Walton. It's where this dream all started and just keeps growing.  A place where you don't have to be afraid to do what you love to do. Southern Living Magazine was inspired by the people and beauty of South Walton. They came to town to visit and  shoot a video letting others in on the secret that so many of us have discovered. Allison Craft Designs was honored to be a part of this segment showing just a small taste of the wonderful talent in this area. 
Allison Craft